Larry R Wright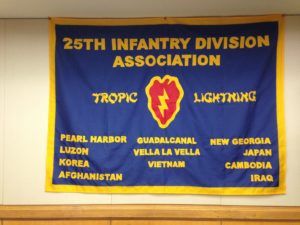 Military History Summary for
Larry Wright
In March of 1968 Larry Wright received his draft notice.  He was inducted into the U.S. Army on July 1, 1968.  He received Basic Training at Fort Bliss, Texas and Advanced Individual Training at Fort Ord, California.  He received orders to go to the Republic of Vietnam and arrived in Vietnam on November 28, 1968.  He was quickly promoted to PFC-E3 and assigned to Delta Company, 2nd Battalion, 14th Infantry Brigade, 4th Platoon, 25th Infantry Division.  He was transported to Cu Chi and joined the Weapons Platoon and remained with Delta Company the entire tour of Vietnam.  While there he defended bridges and secured positions at Ba Bep, HoBo Woods, Duc Hoa, Phu Cong and tunnels of Cu Chi.
In February Larry was promoted to Specialist 4th Class and became Squad Leader of Weapons Platoon. In April he attended Combat Leadership Course.  Larry awarded the Bronze Star for outstanding meritorious service while serving as a Squad Leader.  In addition, Larry received the following citations:  National Defense Service Medal, Vietnam Service Medal with 3 Bronze Service Stars, Vietnam Campaign Medal with 60 Device, and the Combat Infantry Badge.  Larry was promoted to Sergeant.  After serving a year in Vietnam, he returned to the U.S. and served the remainder of his two years guarding NORAD's Cheyenne Mountain in Colorado Springs, Colorado.  He was honorably discharged at Fort Carson, Colorado July 1, 1970.
Larry is a member of the Veterans of Foreign Wars, American Legion and often attends the 25th Infantry "Tropic Lightning" annual reunion.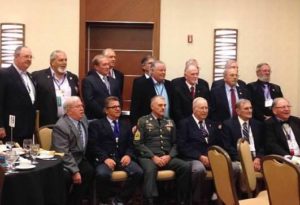 Group photo of Golden Dragons at annual reunion.
Larry is third from right in second row.
Great Group of Successful Men!
Awarded Bronze Star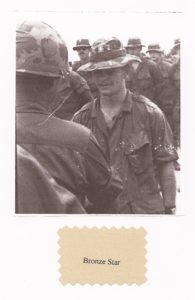 Vietnam